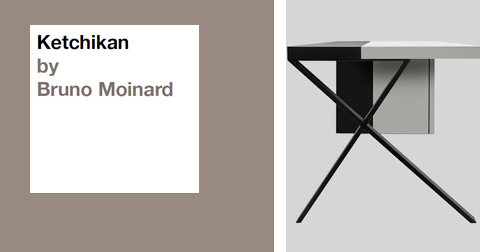 Logica presents Ketchikan, a strong and graphic design collection created ad hoc by the Parisian master Bruno Moinard. It is a system that includes a wide range of items and offers multiple solutions and maximum flexibility, customizable in terms of modularity, materials and sizes to suit every aesthetic desire and all space and operational requirements.
A collection designed for executive and operative workplaces, that require environmental quality and workspaces where to focus on the job, but also areas for collaboration and sharing.
The furnishings, comfortable, ergonomic, environmentally friendly, have been designed to offer enjoyment of life at work, where the business needs are never detached from the human aspects of life such as comfort, mental well-being, health and safety.